Activities!
Saturday Morning Activities
On Saturday morning of rally we will all (except people going on the all day hikes) be getting a coach
to the University of Birmingham. There will be three activities available for you to choose from when
you book on to rally:

QR Code Quest
Think you know your Cadbury from your Mars, your Snickers from your Milky Way? Then think again! This chocolate themed quest isn't your traditional scavenger hunt. We have QR codes, we have challenges and we have mermaids. This won't be one to miss!
During this challenge you will work in small teams made up from a mix of clubs. This is a great chance to meet other SSAGOers, however if you would really prefer to be with someone you know, there will be a chance to let us know. Since we will be on the University campus WiFi will be available to allow completion of the challenge – so don't worry about needing any data!
Culture Club
Why not spend the morning exploring the range of styles, subjects and shapes of sculpture across the University's Edgbaston campus? Perhaps you'll find a karma karma karma karma karma chameleon??
If fine art is more your thing you can experience some of the finest art in Europe by visiting our world-renowned Barber Institute of Fine Arts with its impressive collection of works by some of history's greatest artists including Monet, Van Gogh and Picasso! The collection has been described as one of the finest small art galleries in the world. Open from 11am, this is definitely worth a visit!
Morning Off
Do what you like! We will take you to the University campus but after that it's up to you. Explore the University, relax with a coffee, make use of the on-campus train station and head into town, visit the German Christmas markets or something completely different! Just make sure you know where you should meet us for your afternoon activity before you head off!
Study Sesh
Do you have an assignment coming up and need to focus? We've got you covered! We'll book a room in our Guild to allow you to finish your tasks.
Saturday Afternoon
Long Hike
We shall have two long hike options, for those who want to go the distance and for those who want to enjoy the journey at a more relaxed pace.
Due to the lack of places suitable for hiking in Birmingham, the long hike will take place in the Malverns. This is an hours train ride away, but on the plus side there's time for a nap on the way back.
Short Hike in Lickey Hills
Pub Crawl
Cafe Crawl
Cadbury World
Ghetto Golf - Crazy Golf
Rock Up - Climbing
Sea Life Centre
Back to Backs
Self Guided Tours
We are putting together info cards of BUSAG's favourite places around Birmingham so you can tailor your city experience.
Museum tour
Shopping tour
City Sights tour
University tour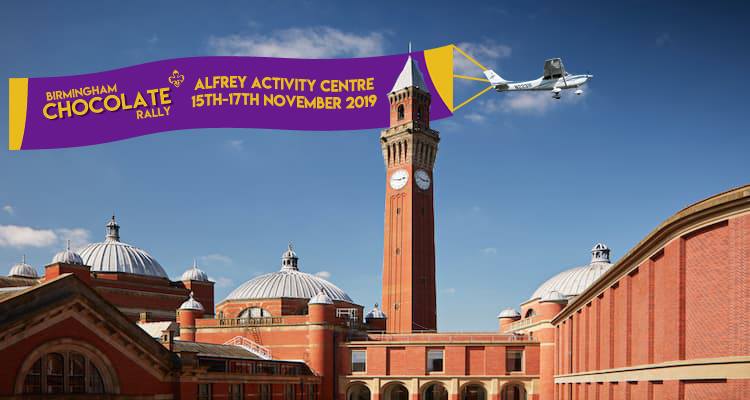 If you experience any issues in the booking process, please contact webmaster@ssago.org.