Golden Ticket
There are five hidden golden tickets available to five lucky people who book on to Birmingham Chocolate Rally before the end of the early bird bookings on the 27th of October
What does a Golden Ticket get you? That's a surprise until you get to Rally, but you will receive your ticket when you check in!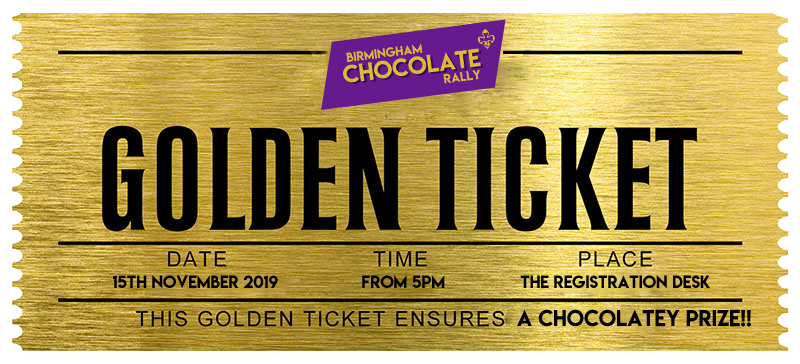 Find out if you're lucky enough to get a Golden Ticket when you finish your booking!

If you experience any issues in the booking process, please contact webmaster@ssago.org.